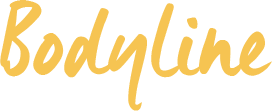 Bodyline has been established basically since 1989 it's a family owned and run business and always has been for over 30 years. Being a family run business it is outside the norm of most brothels there are three generations that work at Bodyline.
We pride ourselves on looking after our team just like they're family. My parents started with humble beginnings and as a matter of fact they cleaned brothels in the early 80s of a morning before attending their own usual jobs just to make sure us kids had everything we needed.
Fast forward 10 years they decided to open up their own massage parlour with a happy ending in 1989 then it was illegal (and still is without a Brothel Permit). Just like the massage parlours you see today with the little lights out the front that read massage or open they're not licensed brothels but they are brothels.
I digress we are renowned in Melbourne as a brothel that doesn't sell Full service... although ladies can choose what extras they provide. We are a unique brothel. We have supported and encouraged many ladies over the years to study or to start their own careers or businesses.
Bodyline offers a workplace that can accommodate service providers' needs in regards to patience and understanding. I have worked in the sex industry for 27 yrs and must say I have formed such strong friendships and trust amongst my counterparts and so some members of our wonderful team have been using our establishment for a number of years.
We are a disability-friendly establishment and over the years have developed relationships with clients that are not able-bodied or have communication limitations we go above and beyond to cater to their needs.
NUDE EROTIC FULL BODY MASSAGE
Bodylines' signature service involves a fully nude shared body-to-body sensual erotic massage so you can massage the lady too. Including front and back body slides (nuru style) and a very happy ending. Some Ladies offer extra services although these must be discussed with the lady of your choice call us for further details as far as ladies available and descriptions are concerned. Feel free to pop in and meet our many sexy ladies. Today and every day we have a beautiful array of ladies to meet (depending on availability). Ladies introduce themselves to you in our lounge area (private).
EROTIC SPA SERVICE
Spoil yourself with our signature fully nude shared erotic body-to-body sexual service. Teasing and pleasing you from head to toe while indulging in a bubbly warm soapy spa with a sexy sensual lady (of your choice) Bodyline has spas available for any 45min or 60min booking.
Our Spa rooms are limited so it's best to book in advance. If you're unsure whom you would like to book. Just let our friendly receptionist know that you would like to book a "spa room" with the lady of your choice, upon an introduction to our stunning line up of ladies.
EXTRA SERVICES
Our ladies offer a range of extra services to enhance the sexual experience at Bodyline. Please don't hesitate to discuss your pleasures with our bevy of beautiful ladies. At Bodyline we love happy endings...